Councillor Sonja Mag Pitscheider
Councillor for the Greens in Innsbruck. The top candidate for the election 2012. Real specialty mobility, versed but also in matters of women.
I urge
Genderbudgeting, Transparenz im Budget tut Not urgent
Award of public contracts linked to mandatory advancement of women at all levels of the company
Transparency of salaries for all companies. Especially for SMEs, there is great secrecy
secured grants for women's initiatives, thus ending the annual tremors and long-term planning can begin
In any case, I ask all feminist women moved to hold together. It Stiff winds and stupidity is unfortunately not yet extinct.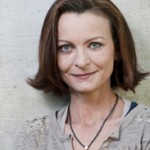 Contact:
sonja.pitscheider(at)gruene.at